Hello Kurt Forum .......I recently purchased a
Gibson Howard Roberts hollowbody from the 70's . I've been trying to
find a gig bag for it and would like to pick up a reunion blues .....I contacted them and they told me they don't have anything .
the problem is the scale length and head stock on this guitar is quite
long when I try to fit in my old reunion blues gig bag it doesn't fit . this is the exact guitar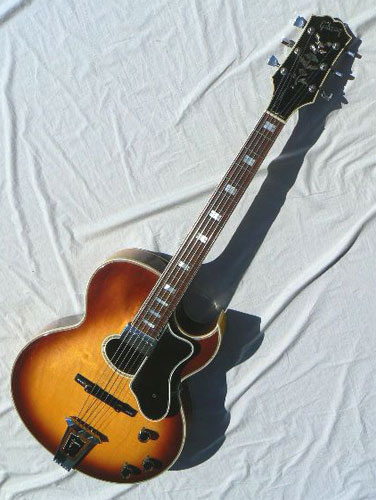 Does anyone make a longer
scale gig bag? Custom gig bag? Any suggestions would be greatly
appreciated!!! I've been using my reunion blues gig bag for my es -175 and every time I'm walking around taking the train or putting the guitar in the car I have a phobia I'm gonna snap the headstock off....Thanks!